Zoom! – Teeth Whitening with OOMPH!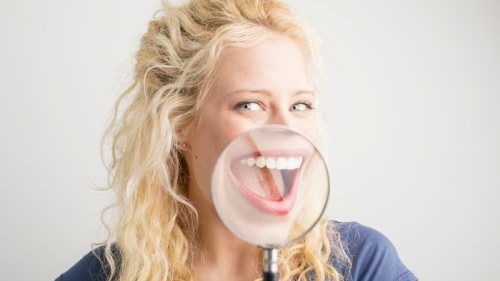 Zoom! Teeth Whitening
Are you unhappy with the color or shade of your teeth? Are whitening toothpaste and at-home whitening methods ineffective? Did you know the entire revolutionary Zoom Teeth Whitening is safe, effective, painless, and can be done in your dentist's office by a qualified professional in less than one hour?
You will see immediate results. Zoom Teeth Whitening is also convenient compared wearing trays for days and getting gradual whitening. While you may be able to have the Zoom! Whitening treatment outside a dentist's office, it is safer to stick with a board-certified professional.
What is Zoom Teeth Whitening?
Zoom! teeth whitening is an in-office bleaching system designed to lighten the discoloration of enamel and dentin. Combining an application of a hydrogen-peroxide based gel with the Zoom! Advanced Power Chairside Lamp. This UV device accelerates the peroxide's bleaching process.
Am I a Good Candidate for the Zoom Teeth Whitening?
Your dentist will conduct a comprehensive examination of your teeth and gums and take a quick survey about your oral hygiene habits and existing dental work to ensure everything is healthy. If you have crowns or veneers, your dentist may recommend a different whitening treatment to suit your needs.
It is advised that you have regular teeth cleaning prior to the Zoom! Bleaching and whitening treatment.
The Zoom Teeth Whitening Process
The Zoom! Light-activated gel was developed by the leaders in professional at-home teeth whitening, Discus Dental after years of research. The Zoom! The light-activated gel is a scientifically formulated, PH balanced hydrogen peroxide that when activated by the Zoom! Light gently penetrated the teeth and removes deep stains and discoloration.
Your dentist will begin by covering your lips and gums with a protective material but leave your teeth exposed. The Zoom hydrogen peroxide whitening gel will be applied to your teeth as the Zoom UV light penetrates the teeth to break up deep stains and discoloration.
The Zoom laser will stimulate the whitening gel on your teeth for about 15 minutes as you sit and relax. This process will be repeated two more times for a total of 45 minutes. Once completed, a sensitivity-reducing fluoride gel will be applied to your teeth.
Your teeth will look very white initially but will become a more natural shade of white within two to three days. You will be given a Zoom touch-up kit consisting of custom-fitted trays and whitening gel to use at home. It is important to not consume food and beverages that are conducive to staining teeth and not smoke. You should also brush with a toothpaste containing whitening agents.
Dr. Perez and Dr. Kodish are innovative dental providers with expertise in many areas. They cares about your dental health and how it affects your overall health. Contact the Kodish-Perez Dental Group today to make an appointment to see if the Zoom! In-office whitening system will work for you. Take the first step to feeling good, looking great and making a memorable impression with your smile. Financing is available.
Dental Services Fort Lauderdale
Dr. Perez and Dr. Kodish welcome you to Kodish-Perez Dental Group. Here is Fort Lauderdale, Dr. Perez, Dr. Kodish, and their team believe in providing patients with the best treatment available. We support a 'full care' dentistry environment, meaning that we will recommend the services needed to bring your smile to a state of optimal health, as well as provide you with a personalized prevention plan to address further concerns. This level of dental care is the dental care we would give members of our own family! Please contact us today to schedule your first appointment.