TruDenta – A Drug-Free Headache and Migraine Relief Treatment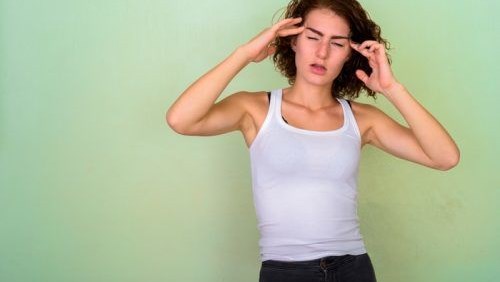 Migraines, Headaches and TruDenta
If you have never had a migraine, you might think it is similar to a 'regular' headache. True migraine sufferers know that could not be further from the truth. A migraine is usually accompanied by nausea, sensitivity to light, and throbbing pain on the side of one's head. Migraines cause intense pain and can bring the sufferer's life to a halt for their duration. Read about TruDenta below to know how it can help you with your headache and migraines.
Chronic migraines affect 3% of Americans and can be debilitating, lasting anywhere from 4 to 72 hours. Until recently, migraine sufferers could only find relief with a prescription or over the counter painkillers and attempting to find comfort in a dark room.
Enter TruDenta, a comprehensive system that uncovers and resolves the previously overlooked causes of chronic migraines by progressively adjusting the way teeth bite together and freeing people from a life lived suffering from migraines.
Precision Headache and Migraine Diagnosis
A proper treatment plan is only as good as an accurate diagnosis. When chronic migraines are not responding to conventional treatments, it is essential to investigate.
Doctors trained and certified in TruDenta use modern diagnostic technology. This technology allows a thorough examination of the musculoskeletal system of the head, neck, and jaw to find signs of inflammation and tension which are common causes of chronic migraines.
A Painless and Lasting Migraine Treatment
Without drugs, pain, or needles, Trudenta treatments may be able to quickly resolve issues patients have suffered with for years.
Treatment plans include using FDA-cleared, painless technologies such as ultrasound, low-level cold laser, microcurrent, and trigger point manipulation. Patients may require one to twelve hour-long weekly treatments to find relief.
Ultrasound returns circulation to sore, strained muscles through increased blood flow and heat, and uses sound waves to break up scar tissue.
Cold Laser is a painless treatment that has been proven to decrease pain, heal muscle and joint tissue, and improve range of motion.
Trigger Point Manipulation uses gentle stimulation of the musculature to reduce muscle tension.
Dr. Perez Offering TruDenta Treatment
Dr. Perez is uniquely trained and certified in Trudenta technology. While most doctors are educated to fix and straighten your teeth, Dr. Perez can do this and so much more. He is expertly trained to diagnose and treat symptoms caused by the complex forces that operate your head, mouth, jaw, and teeth. When these forces are imbalanced, grinding, pain in the face and migraines can occur.
Dr. Perez utilizes state-of-the-art technology to examine and diagnose force related symptoms. Once any issues are identified, he can provide a painless treatment plan that can treat chronic or irregular migraines and provide lasting relief to a patient's suffering. Call us today if you are finally ready to live migraine-free. Financing is available.
Dr. Perez welcomes you to the Kodish-Perez Dental Group. Here is Fort Lauderdale, Dr. Perez and his team believe in providing patients with the best treatment available. We support a 'full care' dentistry environment, meaning that we will recommend the services needed to bring your smile to a state of optimal health, as well as provide you with a personalized prevention plan to address further concerns. This level of dental care is the dental care we would give members of our own family!
Please contact us today to schedule your first appointment.