Temporomandibular Joint or TMJ Causes and Symptoms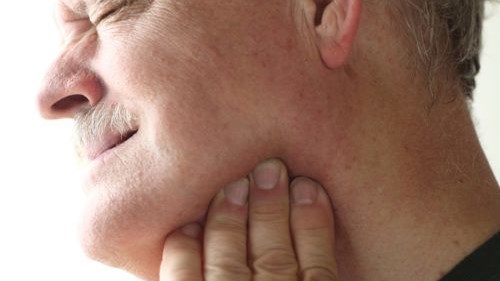 What is Temporomandibular, and What Are the TMJ Causes and Symptoms?
Are you suffering from jaw pain? Is your temporomandibular or jaw joint located where the lower and upper jawbones join in the front causing pain in the jaw muscle, pain in the temple and/or cheek, earache, Frequent headaches, including migraines, or neck aches, sleeping problems or is your jaw locking in one position? Discomfort and pain in other parts of the body may also be the result of TMJ. Blurry vision, chronic sore throats, swallowing problems, sinus infections, stomach trouble, earaches and ringing in the ears may be accompanied by headaches and traced back to TMJ.
The lower jawbone pivots against a pad of cartilage, which protects the surface of both jawbones and keeps them separated from each other. Muscles are connected to these bones, and nerves run in and around the entire area. When the cartilage becomes too worn or damaged, and the jaw shifts out of alignment, popping and clicking noises will begin as the jaw moves in and out of alignment. A disorder causing pressure on this joint can cause pain in your jaw joint and in the muscles that control jaw movement.
If you are experiencing any of these TMJ symptoms it is important to speak to a dental professional who specializes in TMJ. Dr. Kodish can perform a simple screening test and determine which treatment options will be best for you. 5 to 15% of the population has TMJ symptoms and would benefit from seeing a dental professional.
TMJ headaches are often not correctly diagnosed or diagnosed at all. A TMJ specialist can determine if the problems are a symptom of TMJ. He will ask if the pain is dull and chronic, or quick and sharp and it ti radiates to nearby cheek, ear, teeth, and lower jaw muscles.
The prognosis for TMJ is dependent on the cause. TMJ can be easily treatable, depending on the cause, and the prognosis is typically excellent. Most people can manage their discomfort with home remedies. When TMJ pain is chronic, long-term treatment or possible surgery may be necessary.
Causes of TMJ:
Excessive Wear
Grinding of Teeth
Jaw Clenching
Bite Misalignment
Ways to Prevent an episode of TMJ:
Avoid stress, relax;
Eat soft foods;
Avoid gum chewing;
Maintain proper posture;
Use dental splint appliances;
Use safety equipment to prevent jaw fractures when participating in sports.
The Kodish-Perez Dental Group
Dr. Perez and Dr. Kodish are established dentists who can treat your TMJ jaw disorder symptoms with neuromuscular dentistry. Dr. Perez and Dr. Kodish can identify where your jaw muscles align and fit them with an orthotic device to retrain your top and bottom jaw to fit together correctly. At The Kodish-Perez Dental Group, we provide complete preventative dentistry to help you and your family remain cavity and gum disease-free. Contact The Kodish-Perez Dental Group and schedule an appointment to have a smile makeover today! Dental insurance plans vary. The Kodish-Perez Dental Group offers financing options.
Dr. Perez and Dr. Kodih welcome you to Kodish-Perez Dental Group. Here is Fort Lauderdale, Dr. Perez, Dr. Kodish, and their team believe in providing patients with the best treatment available. We support a 'full care' dentistry environment, meaning that we will recommend the services needed to bring your smile to a state of optimal health, as well as provide you with a personalized prevention plan to address further concerns. This level of dental care is the dental care we would give members of our own family! Please contact us today to schedule your first appointment.