Are Porcelain Veneers Worth Getting – 5 Of The Most Common Questions Answered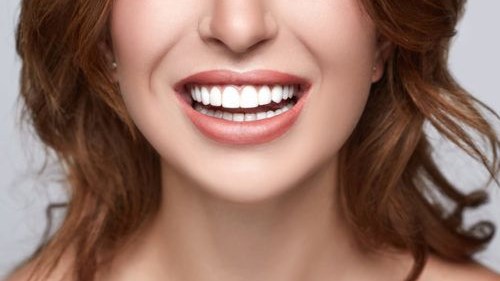 Who would not want a beautiful smile? Veneers can help you have perfectly aligned and sparkly white teeth. Porcelain Veneers are thin, custom-made shells crafted of tooth-colored materials that are designed to cover the front side of the teeth. The application of dental porcelain veneers is usually a permanent process due to the necessity to remove a small amount of enamel from the teeth to accommodate the new shell.
Veneers can be used on teeth that are discolored, chipped, broken, misaligned, or irregularly shaped.
What is the Cost of Veneers?
The cost of veneers depends on where you live, type of veneer, and the dentist's experience. A single veneer can cost upwards of $2,500.
What Type of Veneer Should I Choose?
Veneers can be porcelain or composite. Porcelain veneers are made from ceramic, are very thin, and are attached to the front of the tooth's surface. Composite veneers are made from resin and are shaped and bonded to the tooth. Composite veneers are typically used to fill broken teeth and are often temporary. Unlike crowns and implants which replace the entire tooth, veneers cover only the front of the tooth.
How Long Will My Veneers Last?
Porcelain veneers are very durable and can last up to 15 years, while composite veneers typically last for 7 years. To prolong the life of your veneers, it is important to maintain them with good oral hygiene. Regular flossing, brushing, and dental cleanings are essential. You also want to avoid hard foods which can break a veneer easily.
Is the Veneer Procedure Painful?
The procedure to get veneers is not painful. You will need to have a consultation with your dentist to determine which veneers are best for your teeth. Your dentist will then take impressions of your teeth to create the actual veneer. When the veneers have been created, you will get them fitted to your teeth. You may experience a little gum soreness, but the procedure should leave you with little to no discomfort
Are There Alternatives to Veneers?
Veneers are appropriate for broken, chipped, or misaligned teeth. While veneers are pearly white, teeth whitening will be sufficient if your only goal is whiter teeth or braces, if your goal is to align your teeth.
If you are still wondering if veneers are worth getting, veneers are a worthwhile investment. Veneers are costlier when compared to other cosmetic dental treatments, but they offer lifelong results. Dental insurance does not cover porcelain veneers since it is classified as a cosmetic procedure.
The Kodish-Perez Dental Group
If you are looking to have a porcelain veneer procedure, contact The Kodish-Perez Group and schedule an appointment to find out if you are a good candidate! Dental insurance plans vary. In general, dental implants are not covered by dental insurance. The Kodish-Perez Group offers financing options.
Dr. Perez and Dr. Kodish have been helping patients dramatically improve their oral health through his caring, quality approach to dental care. As two of the nation's top-rated cosmetic dentists, they are able to create amazing results that leave patients with a new reason to smile! Please contact us today to schedule your first appointment.