Our State-of-the-Art Laser Scanners Make a Lasting Impression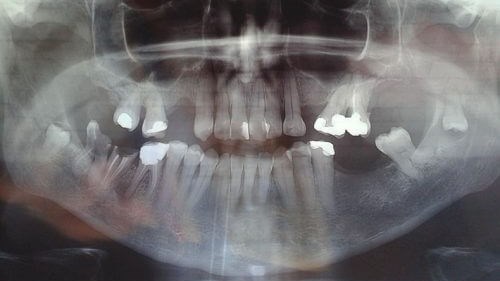 Laser Scanners 3D Dental Clinic – Fort Lauderdale, FL 33316
Dental Advances & Laser Scanners
It is difficult to imagine that dentistry was simply tooth drilling and extractions at one time. The field of dentistry has grown to include, preventative, surgical, restorative, and cosmetic areas and technology (Laser Scanners) have supported dental professionals in their quest to advance their care.
Dentists have used X-Rays for years to take images of the teeth and gums and evaluate if there were any cavities or gum damage. State-of-the-art laser scanners provide 3-D imaging giving doctors precise images and allowing them to offer their patients innovative treatment options.
The Role of a Dental Professional
Dentists need to replicate their patient's mouth to create impressions of a person's teeth or jaw set. A laser is automated and can scan the entire mouth and jaw set in a few minutes helping dentists build crowns, restore teeth, build complete dentures, reconstruct jawbones, create cosmetic items for teeth, and document and archive patient impressions, keeping them safe, and eliminating the need to store them.
Dentistry
Patients are demanding their missing, or decayed teeth are restored perfectly. A laser can accurately produce digital data which will recreate the tooth to be extracted. Crowns and bridges can replicate real teeth, so the fit is exact. Restoring teeth to as close to natural as possible is healthy and cosmetically appealing.
Additionally, if future work is needed, all imaging from the patient's mouth and gums will be on file for reference.
Cosmetic Dentistry
Laser scanning is not only beneficial for reconstructive dentistry; it is all well suited for cosmetic dentistry. Grinding teeth, misaligned bites, and gum and tooth decay can all lead to cracking and breaking down of teeth.
Laser scanners give precise measurements and guarantee teeth are made precisely the right size, shape, and thickness.
Oral Hygiene
Hidden tooth decay and cavities can be discovered earlier than ever with the dental laser scanner. Giving this patient preemptive treatment options allows patients to treat the issue before permanent damage occurs. This revolutionary laser provides a comfortable procedure and ensures that a future hygiene program for each patient can be planned.
The Laser Scanner Can Perform:
Contouring of gum tissues
Gum disease therapy
Removal of minor growths
Lengthening of crowns
Ulcer treatments
Dr. Perez and Dr. Kodish use state-of-the-art laser technology when creating new teeth, products, and devices. They recognizes the benefits of laser technology and how advanced technology provides their patients with the best care. Dr. Perez and Dr. Kodish are innovating dental providers with expertise in many areas.
Are you in need of a dental office that provides the latest in laser technology? Contact the Kodish-Perez Dental Group today to make an appointment. Financing is available.
Dr. Perez and Dr. Kodish welcome you to Kodish-Perez Dental Group. Here in Fort Lauderdale, Dr. Perez, Dr. Kodish, and their team believe in providing patients with the best treatment available. We support a 'full care' dentistry environment, meaning that we will recommend the services needed to bring your smile to a state of optimal health, as well as provide you with a personalized prevention plan to address further concerns. This level of dental care is the dental care we would give members of our own family!
Please contact us today to schedule your first appointment.