The FOY® Denture: The Fountain of Youth Dentures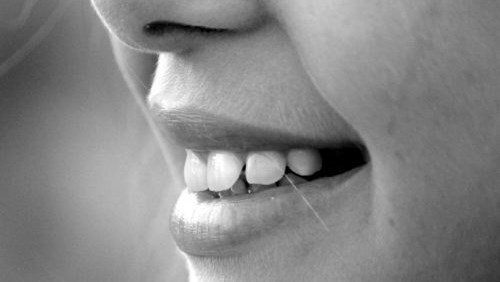 Dentures / FOY® Denture
Dentures (also known as false teeth) are prosthetic devices designed to replace missing teeth while improving your appearance and smile. They are supported by surrounding soft and hard tissues in the oral cavity and can easily be removed from your mouth and then placed back in at your convenience. Learn more about FOY® Denture in this article with treatment and other tips.
Your dentist will help you decide if partial or full dentures are the best choice for you. With dentures, a flesh-colored acrylic base fits over your gums. The base of the upper denture covers the palate (the roof of your mouth), while that of the lower denture is shaped like a horseshoe to accommodate your tongue. The FOY denture is different from traditional dentures.
Types of Dentures & FOY® Denture
Economy Dentures – Basic, inexpensive and typically made the same day, these dentures are a one size fits all made from a basic impression which does not lend well to comfort.
Traditional Dentures – These are dentures most general dentists make. They have a better fit than economy dentures but do not work well for patients without much of a jawbone.
Would you love to have customizable dentures with superior comfort? FOY® Dentures fit, function, and feel better while improving your confidence. Best of all, FOY® Dentures make you look younger.
The Advantages of FOY® Dentures Over Traditional Dentures
Better comfort, functionality, and aesthetics.
Accommodates muscles, nerves, and other tissues of your mouth as they move.
Improved fit for better speech, laughing, eating, and smiling.
Supports the face, making patients look years younger.
Evenly distributes denture forces, which may reduce bone loss in the jaw.
Reduces or eliminates denture pain.
Reduces jowls, folds, and other signs of aging.
Eliminates the sunken-in appearance dentures can cause.
Neuromuscular benefits: FOY® Dentures distribute the force on your jaw bone more evenly, reducing pressure, discomfort, and pain.
Custom fit. FOY® Dentures are designed to fit in the mouth and are adjusted to account for the way your muscles move.
FOY® Dentures are designed to restore your face's youthful proportions.
FOY® Dentures Are the Fountain of Youth for Denture Wearers
Many patients ask if they can get facelift results with FOY® Dentures and the answer is yes! Looking younger is the primary reason patients choose FOY® Dentures over traditional dentures. Designed to provide even pressure across the gums and jawbones create a better fitting denture. They are placed in a position allowing muscles to function at their best. This position provides the most significant facial support which helps achieve stability and greater facial aesthetics.
Dr. Perez Offers FOY® Denture in Fort Lauderdale
Dentures are becoming a lost art due to their unpredictability. Dr. Perez offers FOY® Dentures and has had patients look 20 years younger after making them dentures. Eating was no longer challenging. Tooth functionality was improved.
Because the FOY® method creates a higher quality denture, the process takes an average of four visits and are more expensive, but financing options are available. We would love to customize the dentures which will give you the smile of your dreams! Call us today to make your dreams a reality.
Dr. Perez welcomes you to the Kodish-Perez Dental Group. Here is Fort Lauderdale, Dr. Perez and his team believe in providing patients with the best treatment available. We support a 'full care' dentistry environment, meaning that we will recommend the services needed to bring your smile to a state of optimal health, as well as provide you with a personalized prevention plan to address further concerns. This level of dental care is the dental care we would give members of our own family!
Please contact us today to schedule your first appointment.