Cosmetic Dentists – Dr. Perez & Dr. Kodish – Fort Lauderdale Certified Dentists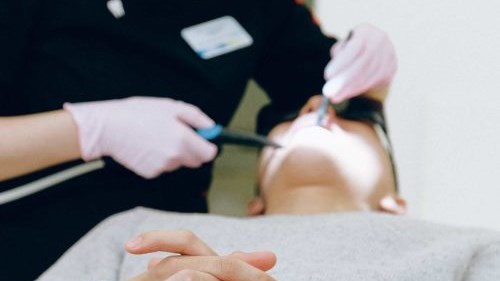 92% of all people believe that a smile is a great way to brighten someone's day. Many people with attractive smiles find smiling effortless, but there are millions of people who are embarrassed to smile because of the condition of their teeth. An experienced cosmetic can help, because when teeth are yellow, crooked or missing, smiling is not natural. Learn more about Dr. Perez and Dr. Kodish – Fort Lauderdale's Experienced and Certified Cosmetic Dentists Who Can Give You the Smile You've Always Wanted.
Cosmetic dentistry refers to dental procedures that improve the appearance of teeth and focuses on improved dental aesthetics. Fort Lauderdale dentists, Dr. Perez and Dr. Kodish, are highly experienced in the cosmetic correction of the color, size, position, shape, and alignment of teeth, and an expert at improving a patient's overall smile.
As a member of multiple dental associations and academies, Dr. Perez and Dr. Kodish will recommend services to bring your smile to a state of optimal health and appearance. He can enhance your smile while bringing out your inner confidence.
Cosmetic Procedures Offered by Dr. Perez and Dr. Kodish
Bonding – Tooth bonding can make corrections in both small and large teeth. It is perfect for reshaping teeth, decaying teeth or discoloration. The composite resin – matched to the shade of your tooth – is placed in the front and back of any tooth and is unlikely to crack. The resin can be multiple shades to whiten teeth.
Enamel Shaping – Did you know that the enamel on your teeth is the hardest substance in the human body? Tooth enamel must be taken care of to ensure proper dental hygiene. Tooth enamel can be reshaped to fix overlapping teeth or to alter the position, length or overall shape of the teeth.
Teeth Whitening – A bright, white smile can brighten anyone's day, and we all want a perfect smile. The reality is that tobacco, red wine, our beloved coffee, and aging sometimes make this impossible. Dr. Perez and Dr. Kodish use ZOOM! Whitening to safely and effectively whiten your teeth in record time. A light-activated gel made of hydrogen peroxide is activated by ZOOM! to remove discolorations and stains, leaving you with a winning smile.
Porcelain Veneers – Dr. Perez and Dr. Kodish can custom-make thin shells of tooth-colored material to cover existing teeth, making gapped, chipped, broken down, uneven or stained teeth a distant memory.
Six Month Smiles – Can you imagine a perfect smile in six months' time? With six months of braces®, your teeth can be straightened in just six short months, offering convenience when preparing for special events, and saving you time and money.
Invisalign – Linked with success and romance, an attractive smile offers it all. Invisalign provides clear braces so you can maintain an attractive appearance. In addition to previewing your soon-to-be teeth with 3D imaging, they are removable and comfortable.
Botox – Just when you thought fixing teeth was our only forte, enter Botox®. Skilled in injections and focused on beauty proportions, our facial fillers are expertly delivered to give you a youthful appearance.
Smile Makeovers
Dr. Perez and Dr. Kodish offer a smile makeover using a full range of cosmetic dentistry services to correct discolored, crooked, worn, missing or gapped teeth. We would love to give you the smile of your dreams! Call us today at 954-280-3094 to make your dreams a reality. Financing options are available.
About Cosmetic Dentist Dr. Perez and Dr. Kodish
Dr. Perez and Dr. Kodish welcomes you to the Kodish-Perez Dental Group. Here in Fort Lauderdale, Dr. Perez, Dr. Kodish, and their team believe in providing patients with the best treatment available. We support a 'full care' dentistry environment, meaning that we will recommend the services needed to bring your smile to a state of optimal health, as well as provide you with a personalized prevention plan to address further concerns. This level of dental care is the dental care we would give members of our own family!
Please contact us today to schedule your first appointment.