5 Things You Need to Know About Dental Implants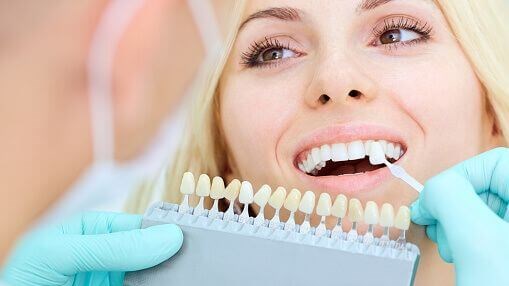 Do you have a missing tooth that you've avoided replacing? You're not alone. We see countless patients who choose not to replace missing teeth, but even a single lost tooth impacts your oral health. One missing tooth means surrounding teeth receive greater impact while chewing, putting them at greater risk for damage. A single lost tooth will allow surrounding teeth to move to fill in the gap. Your first lost tooth will likely not be your last as jawbone and gum tissue are lost without the necessary stimulation from the tooth root. The only tooth replacement is a prosthetic that addresses all of these concerns are dental implants tooth replacement.
1 – Dental Implants Have a 95% Success Rate
Many people think that dental implant placement is a risky surgical procedure. Actually, innovations in the techniques and technologies behind the dental implant process have improved the success rate to 95%!
2 – Natural Look & Feel
Without damaging surrounding teeth or leaving gaps between teeth and gums, implant-supported tooth replacement solutions create a natural-looking, feeling, and functioning smile you'll be proud to share.
3 – Improved Chewing Ability
Traditional dentures can only renew about 30% of chewing ability. Dental implants replace 70% or more. That means you can continue to chew a wide range of foods to ensure a complete and varied diet.
4 – Mimic Healthy Root Structure
Root support teeth, stimulate healthy blood flow to maintain jawbone and gum tissue and ensure complete stability. Dental implants function just like your lost tooth root. Other tooth replacement options rely on surrounding teeth and other dental structures for support. Dental implants make this completely unnecessary.
5 – Protect Overall Oral Health
Missing teeth lead to dental drift, teeth shifting out of alignment. This can undo years of costly orthodontic correction. Without the stimulation of the tooth root, your jawbone density and gum tissue volume are significantly diminished. That means you're at greater risk for future tooth loss.
Meet the Team
At Kodish-Perez Dental Group, we are proud to offer our patients an exceptional dentistry experience. We work hard to ensure you'll feel right at home from the moment you arrive throughout even the most advanced dentistry services like dental implants. If you'd like to find out more about dental techniques and technologies, our blog is a great place to learn more. You can also contact our friendly Fort Lauderdale dentistry team at any time. We' re always happy to help.